Whether you are searching for yourself or as a gift, choosing a whiskey club membership can be difficult when unsure of the different options available.
When looking for a club, you will need to think about a few different things.
Some of these factors can include how often the club sends you products, who chooses the whiskey (yourself or experts), and what the company includes in the membership.
Do you want a simple bottle of whiskey, or are you looking for a more inclusive, social experience?
There are many things to consider. For that reason, we have chosen five of the best whiskey of the month clubs for 2021.
This guide will cover the top features, the pros, the cons, and give you buying advice for each club.
We will also answer a few popular questions about bourbon-of-the-month clubs and investing in whiskey.
This guide includes a variety of different clubs for different kinds of whiskey enthusiasts. So, no matter what kind of membership you want, you will find the perfect option for you.
Let's get started.
---
5 Best Monthly Whiskey Clubs
---
1. Best Overall: Flaviar Whiskey Club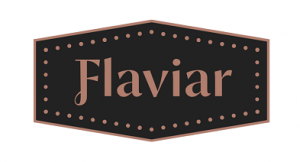 What Does This Club Offer?
Let's start with one of the best whiskey of the month clubs: the Flaviar membership. The membership includes several benefits.
First of all, you will get a premium bottle of whiskey and a themed tasting box. You will get to choose what bottle and tasting box you receive.
You have the option of choosing a quarterly plan or an annual plan.
Depending on the plan you choose, you will receive a premium whiskey bottle and a tasting box every three months or every year.
Secondly, you will get access to private bottle listings on the website with the membership and the opportunity to join members-only events. The club also offers personal recommendations.
Each premium bottle of whiskey you choose will be authentic and sourced from some of the highest-quality producers.
No matter what price range you are comfortable with, you will find a suitable choice since there are bottles from $30 to $500+.
Professional connoisseurs put together the tasting boxes; it will be the highlight of the kit.
Each tasting box showcases a specific flavor range and will help you decide what flavors, tones, and spices you like best. There will be several hand-selected drinks in each box, each in line with the theme.
Here is what each box comes with:
Three 45ml bottles of whiskey. These are curated and premium samples from all over the world.
A Flaviar concrete coaster.
Tasting notes and information that will help you properly and fully experience the samples.
The best whiskey of the month club reviews does not come without looking at the whole picture, including the cons. Let's take a look.
One of the club's main downsides is that there are only two options for when they deliver the goods to you, which is either annually or quarterly.
Perhaps you have a big extended family you want to share it with or want to build your collection. Others will want to showcase the whiskey at parties.
You won't receive the products monthly, which will be a breaking point for some customers.
Pros
It comes with a premium bottle of whiskey
Includes a themed tasting box that is hand-picked by professional connoisseurs
The tasting box comes with three more 45 ml bottles of whiskey
The site offers a wide price range to accommodate different budgets
Has two options of when you receive the contents
Cons
Does not have an option for a monthly subscription
Does not deliver to Canada (delivers to the U.S. and EU countries)
Flaviar is one of the best whiskey of the month clubs for 2021. They offer top-notch bottles and have a team of professional connoisseurs to choose products tailored to you.
Not only does the membership come with a bottle every three months, but it also comes with a box including three more bottles.
On top of that, you have access to tasting notes and further information.
This membership will be for those who want to explore the different tastes of whiskey and want to learn more about the industry.
---
2. Runner Up: Shots Box Whiskey Club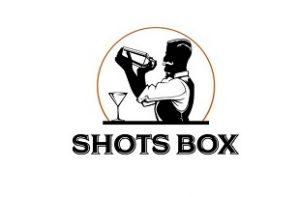 Why Should I Choose This Club?
The shots box whiskey club is one of the top whiskey of the month clubs. The kit comes every two months and includes ten curated whiskey samples.
Their idea is to give you the proper tool kit to find your favorite spirits by sending you small samples instead of one large bottle.
Not only does the kit offer samples, but it also comes with a tasting journal and a list of vocabulary to help you describe the alcohol as a professional connoisseur would.
With a shotsbox membership, you will have the chance of becoming a knowledgeable whiskey expert.
There are a few membership perks for joining this club. Each member will receive free shipping, a welcome box with a free tasting glass, exclusive coupons, and early access to new releases.
Members will also get to join meetup groups in Southern California and have the opportunity to do virtual tastings online.
There are a few membership options. You can purchase a 60-day, 6-month, or annual membership.
Whatever option you choose, the kit will arrive at your doorstep on the 8th of every even month (October, December, February, April, June, and August).
There are a few things in mind before committing to the Shots Box Whiskey Club.
First of all, you may have to wait at least a month before getting your first package, depending on when you sign up. For instance, if you want to get your package in April, will have to sign up on the first of March. This could be a downside for those who are rearing to get started.
Secondly, this whiskey of the month club only offers sample-sized whiskey bottles. While the idea is to taste more kinds of whiskey, you will never receive a full bottle that you can display on the shelf.
If you like the idea of receiving a full bottle every few months, there will be other options that will give you both full and sample-sized bottles.
Pros
There are three subscription options: 60-days, 6-months, or one year
The kit comes every two months
Each kit comes with 10 sample-sized whiskey bottles
The membership will help you find your favorite whiskey
Cons
You will not be receiving a full whiskey bottle
You have to order a month ahead
Final Thoughts
This club is one of the best whisky of the month clubs for a few reasons. First of all, you can always try out the 60-day membership before committing to the annual subscription.
Secondly, the kit will come with ten sample-sized whiskey bottles.
If your intention is to try out as many types as you can to find the perfect match, the Shots Box Whiskey Club should be your number one choice.
---
3. The Scotch Malt Whiskey Society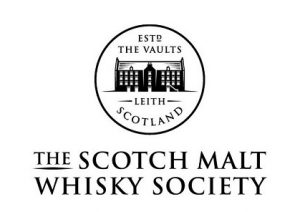 Reasons To Join This Club
This whiskey a month club is for those who love to choose their own bottle. Every month, the scotch malt whiskey society releases 20-30 hand-picked single cask whiskies.
A tasting panel in Scotland chooses only the best whiskies to offer to members.
As a member, you will have online access to all of the whiskeys that the panel has chosen. You can buy any bottle you like, choosing from new selections once a month.
To join, you visit their website and purchase the one-year membership.
Members will also have access to online guided tasting events to share their thoughts on the new monthly spirits.
There will also be in-person tasting events across the USA for members to join.
A number of bars will be serving the whiskey society's collection that you can enjoy.
If you decide to take a trip, you will have access to the club's private members' rooms in Glasgow, Edinburgh, and London.
There are three membership options to choose from. Even though the options all include a one-year membership, you can choose to buy it alone or with a bottle of whiskey.
Here are the three whiskey bottles you can choose from:
"Cool cornucopia." This whiskey has a juicy, oak, and vanilla flavor profile. It is aged seven years and has bright, vibrant, and smooth tasting notes. The cask type is first-fill barrel.
"Smoked seaweed smoothie." The whiskey has a lightly peated flavor profile and is aged 13 years. The whiskey comes from Highland and has bold, smoky and sophisticated tasting notes. Finally, the cask type is second-fill charred red wine barrique.
"Flower arranging in the sunshine." Finally comes the most expensive of the collection with sweet, fruity, and mellow flavors. Its age is 24 years and has decadent, complex, and invigorating tasting notes. The cask type is first-fill barrel.
Lastly, you will be receiving a copy of their Unfiltered magazine every three months. You will also be able to visit The Society Blog.
Both of these resources have extensive information on whiskey.
This club will be great for those who want to expand their knowledge deeply, learning more about the industry and the art of drinking whiskey.
Even the best monthly whiskey club can have its downsides. When it comes to this specific membership, you will not be receiving any monthly products in the mail tailored to your tastes by professionals.
Half the fun of joining an online club is receiving new mysterious bottles. However, it is your job to choose what whiskey the company delivers to you.
Another thing to keep in mind is that you can only choose an annual membership. You will not be able to try the club out for a month or six months even.
You have to commit all the way the first day you join.
Pros
Access to 20-30 single cask whiskies hand-picked by a team in Scotland
You will be receiving a copy of the club's magazine every three months
You can visit The Society Blog to learn more about the industry
There will be in-person and online events across America
Cons
You do not get a monthly package hand-picked for you
There is only an annual membership option
Final Thoughts
Even with its downsides, this is still one of the best whiskey of the month clubs for 2021. The club will be perfect for those who love choosing their own spirits.
Even if you don't think you are qualified to choose liquor, the tasting panel in Scotland has already done the work for you – any whiskey you choose will not disappoint.
If you want the chance to socialize with other whiskey enthusiasts and would love to increase your knowledge, this club will be a good choice.
---
4. Mash & Grape Club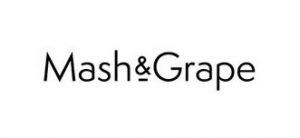 CHECK PRICE
Why You Should Join This Club
The Mash & Grape club will be the perfect membership for those who want to leave the work to the experts. When you sign up, you can choose from whiskey or bourbon (among other spirits).
Experts will then choose one bottle from a collection of independent bottlers and small distilleries to find the perfect match.
Each distillery they choose from is world-class, so each bottle will be of top-notch quality.
The club offers a monthly membership, so you will be paying a flat fee every month. As a member, you will be receiving a monthly bottle of premium whiskey to your doorstep.
The bottle will come with tasting notes to help you fully experience and enjoy it.
Furthermore, each bottle comes with a story and history, so you will have the chance to increase your knowledge.
If you are looking for a whiskey of the month club gift, this will be the club to keep in mind. There is an option to send a monthly membership as a gift.
Some of the downsides is that you will only be able to choose a monthly membership option.
Some clubs offer a flat fee for 6-months or a year, but you will have to pay a monthly fee to keep the membership.
Another thing to consider is that the membership offers no chances of online or in-person tasting events.
If you are a social drinker and love to discuss your favorite whiskies with other enthusiasts, this club may not be the best choice.
Pros
You will receive a bottle of whiskey every month
Each bottle is hand-selected from the best distillers worldwide
Each whiskey bottle comes with tasting notes and its story
Cons
There is only one membership option (paying monthly)
No access to in-person or online tasting events
Final Thoughts
Mash & Grape is one of the best whiskey of the month clubs for 2021. You can simply join the club, and you will be receiving some of the top bottles of whiskey every month.
The professionals do all the work and curate from high-end distillers around the world.
If you are looking for a basic and straightforward whiskey club, the Mash & Grape membership will be a good choice.
---
5. The Whiskey Exchange

CHECK PRICE
Why Should I Choose This Club?
The whisky exchange is slightly different from the others on the list since you do not have to pay to access the benefits, making it one of the best whiskey of the month clubs for 2021.
The website offers exclusive bottles that you won't find elsewhere. With over 3500 whiskies to choose from, you will always find a spirit that you will love.
The company constantly searches for new liquors and will only sell the highest quality products with genuine heritage.
If you are looking for something a bit more exclusive, you can register on the website, which comes with a few benefits.
You can quickly place online orders, create a wishlist and view your order history. There will also be exclusive members-only offers that the whiskey exchange will send to you as a registered customer.
The Whiskey Exchange also has a blog you can visit. The blog will be a great resource for beginners in the industry, as it has extensive information on new releases and covers the latest news in the whiskey world.
The Whiskey Exchange also partners with some of the biggest whiskey events and runs its own tastings.
A thing to consider is that the Whiskey Exchange is not a conventional whiskey a month club. Even though you have over 3500 liquors to choose from, you will not receive hand-picked whiskies in the mail every month.
It is up to you as the member to choose the bottle, which may be difficult as a beginner connoisseur.
Pros
The website offers over 3500 high-quality whiskies
You can sign up as a registered customer to get exclusive offers
It is free to register
Cons
Not a conventional whiskey of the month club
There are minimal exclusive benefits
You won't receive hand-picked bottles every month
Final Thoughts
If you are looking for a regular, members-only club with lots of exclusive benefits, this will not be the site for you. However, consider registering as a customer to gain access to occasional exclusive offers.
The website will be perfect for those who don't want to commit to a paid monthly membership but still want access to premium whiskies.
---
Whiskey Of The Month Club FAQ
Is There a Bourbon of the Month Club?
There are a few great bourbon clubs out there. The best overall is Caskers American Whiskey Club since the club chooses from top-notch distilleries.
It works with smaller-craft companies and world-renowned distilleries, so you will get a great range of bourbon.
If you want to stick to a club on our list, Flaviar and Mash & Grape offer a wide variety of bourbon products as well.
Is Investing in Whiskey a Good Idea?
Yes, investing in whiskey is a good idea. The Knight Frank Wealth Report found that rare whiskey is one of the highest performing collectibles and that the value of rare whiskey has greatly increased in the past few years.
Whiskey increases in value as it ages. That is why experts believe that whiskey will always be a safe product to invest in for the long-term.
Scottish whiskey aged for over twenty years has the highest demand. Furthermore, whiskies from shut-down historical distilleries will always drive a big profit.
What Is the Rarest Whiskey?
The world's rarest whiskey was sold for 1.45 million at an auction in London. The bottle is a 1926 single malt.
It is called "The Macallan" and was drawn from cask number 263, one of the most famous barrels in the industry (only 40 bottles of whiskey have been drawn from the barrel).
Why Is Whiskey So Expensive?
There are a few reasons why whiskey can be so expensive. The first reason is that when whiskey is aged in a wooden barrel for many years, one to two percent of the alcohol is naturally evaporated.
So when a whiskey is aged 40 years, over 40% of the alcohol has evaporated, making the bottle very rare.
Another reason is that the price rises as the alcoholic percentage rises.
When a whiskey has a high ABV (alcohol by volume), it means the producers have diluted the whiskey more than cheaper bottles.
The volume of whiskey lowers the more you dilute it. Since there are fewer whiskies available that have higher ABVs, they will be more expensive.
Sometimes, the price can be due to the brand's reputation.
The Macallan and Glenfiddich have a very well-known reputation for delivering high-quality whiskies, so any bottle from there will be expensive.
Conclusion
We hope that this guide of the best whiskey of the month club for 2021 has helped you choose the most suitable option for your needs.
If you are looking for the best club overall, we recommend the Flaviar Whiskey Club. The membership will send you a premium bottle of whiskey and a themed tasting box every three months or year.
However, the Shots Box Whiskey Club will be a good option if you want to receive ten small whiskey samples. This club will work well for those searching for a favorite whiskey.
To choose a whiskey yourself every month, we recommend joining The Scotch Malt Whiskey Society or taking advantage of The Whiskey Exchange website.
Resources: