Sipping a neat gulp of whiskey is not everyone's cup of tea.
But with some right base ingredients, you can turn this complexly flavored alcohol into a delectable cocktail that will satiate the thirst of every novice whiskey enthusiast.
Apart from being a great entry drinking option into the whisky world, these cocktails can spruce up any party with their layered yet well-balanced flavors.
Let us dive down and find the 15 most amazing cocktails that will make the celestial liquor deities dazzled.
#1 Glasgow mule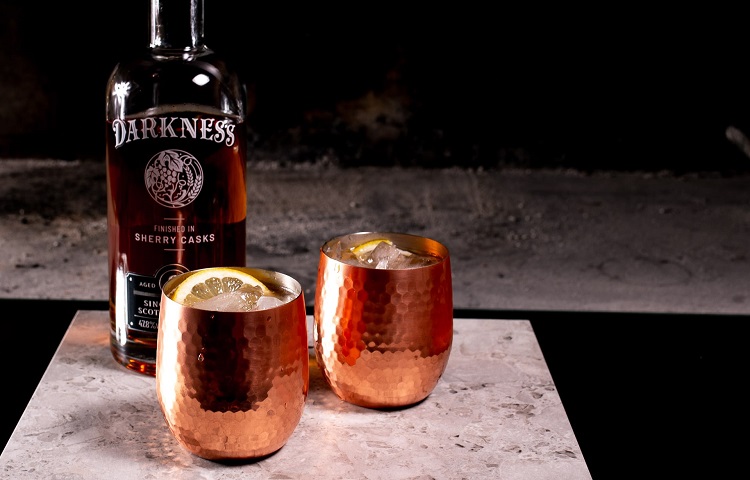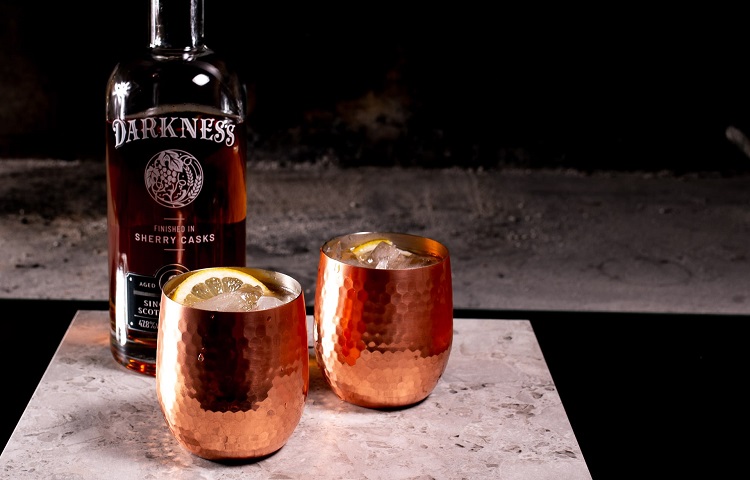 Glasgow mule is a clever and, might we say, delicious wordplay for your good old Moscow mule.
This cocktail is one of the most flavorful cocktails that dance to your tastebuds as soon as you take a sip. The ingredients make a fantastic spicy and tart cocktail with a slight whiff of sweet elderflower smoke. Try experimenting with some light yet palate-building whiskey with vanilla and hints of spices.
This type of whiskey will balance out the dominant gingery flavor to bring out the authentic flavors. Glasgow is a perfect drink for those late summer parties that require something light yet substantial to prepare yourself for the winters.
Ingredients
2 ounce blended scotch whisky
½ ounce elderflower liqueur
¾ ounce freshly squeezed lime juice
1 dash Angostura bitters
4-ounce ginger beer
Directions:
Let your classic copper mug out and keep it in the freezer to chill.
Take your mug and add scotch, elderflower liqueur, lime juice, and bitters. Stir this concoction and top it off with a strong ginger beer.
Stir once again and serve your delectable Glasgow mule with a side of lemon skin.
#2 Blood & Sand
This cocktail is trendy because of its sweet flavor of vermouth and orange juice. The result is an exciting, potent yet sweet cocktail that will refresh you within few sips.
The added smoky flavor amps up the cocktail even more. Serve this cocktail during your pool parties and summer bashes to rejuvenate and keep your guests happy and hydrated.
Ingredients
¾ ounce blended scotch
¾ ounce freshly squeezed orange juice
¾ ounce cherry liqueur
¾ ounce sweet vermouth
A few ice cubes
An orange peel for garnish
Directions:
Chill your cocktail or coupe glass for a good 10 minutes.
Take out your cocktail shaker and combine the vermouth, orange juice, cherry liqueur, and finally, the star ingredient menuScotch.
Add ice and shake vigorously to let the liquids infuse while getting chilled.
Strain into your chilled in the coupe and serve with an orange peel.
#3 100-year-old cigar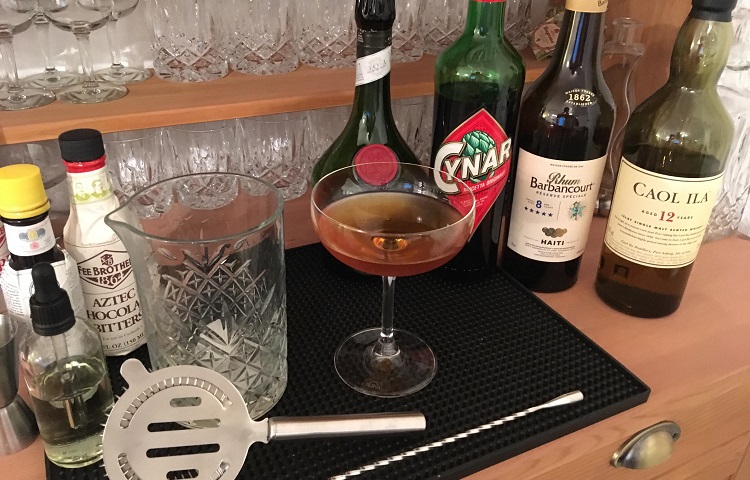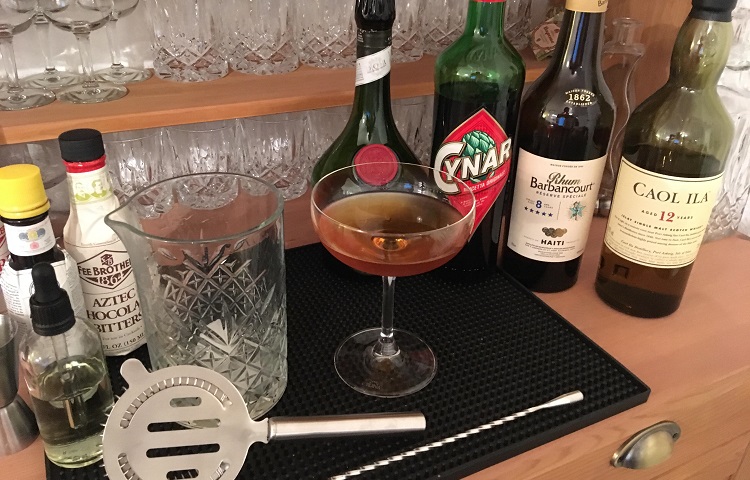 If you love to create a strong melody of flavors in your mouth, then a 100-year-old cigar is your drink. This drink isn't light as it is a stirred-and-brown spirit-focused cocktail.
The intense flavor of rum with the herbal absinthe amplifies the already complex scotch's flavors. We highly recommend trying Ron Zacapa 23 for your rum and Laphroaig with a nice peaty Scotch.
This cocktail is a perfect after-dinner drink to ease out your parties; we suggest that this cocktail would be an ideal addition to your fancy office meetings.
Ingredients
¼ ounce peaty Scotch
1-ounce aged rum
½ ounce Cynar
¼ ounce absinthe
1 dash Angostura bitters
½ ounce Bénédictine
Directions:
Chill your favorite cocktail coupe.
Start adding scotch, bénédictine, cynar, bitters, and rum into a clean mixing glass filled with ice. Shake for a few seconds to thoroughly chill the drink.
Rinse this chilled coupe with some absinthe and discard the excess. Finally, strain the drink in your glass and serve immediately.
#4 Silver 75
This drink is a delectable take on the French 75 cocktail and tastes on a very subtle and light side. Sometimes you do not want to get hit by strong alcohol, and Silver 75 will surely be by your side during such times. This refreshing cocktail is fantastic to serve during your book clubs, casual meets, and parties, especially during the day.
Ingredients
17ml scotch whiskey
14ml lemon juice
14ml simple syrup
Sparkling white wine
Lemon peel
Cherry
Directions:
Mix your scotch, simple syrup, and lemon in your shaker and shake lightly.
Strain this liquid into a nice chilled glass and top with a dash of sparkling wine for that bubbly tingle.
Serve this drink with a lemon peel and plop a cherry as a garnish.
#5 Scotch Toddy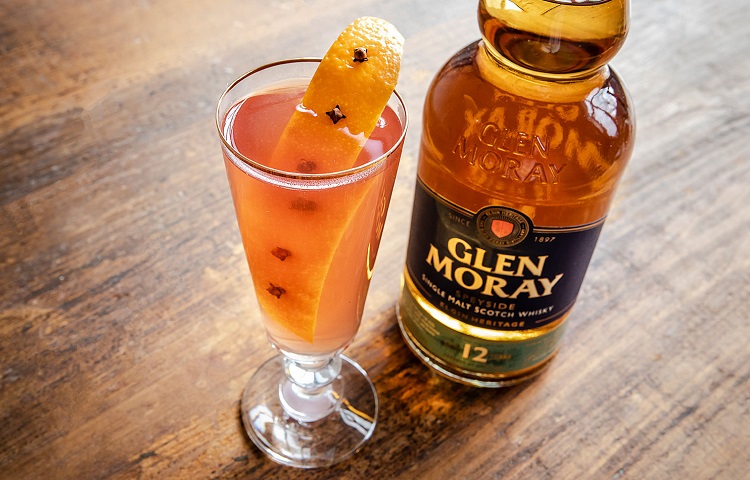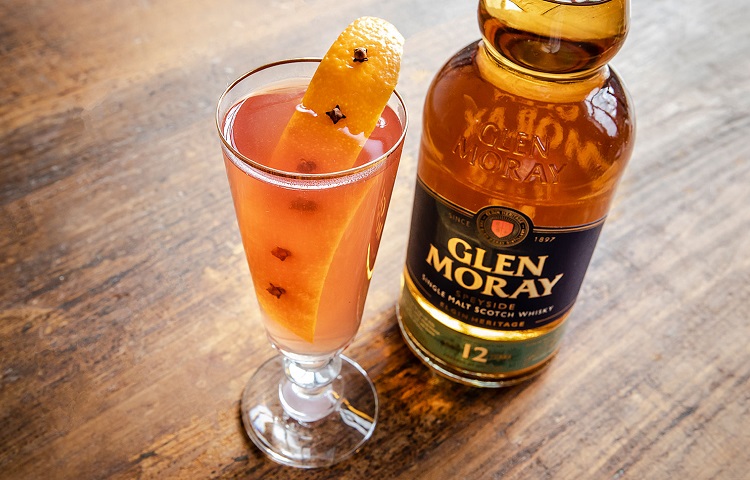 A scotch toddy is meant for those cold winter days or general winter parties. This hot toddy will warm you up while kicking in with a bit of liquor. It is incredibly soothing to your throat too.
Ingredients
8 ounces of brewed hot tea
¾ ounce freshly squeezed lemon juice
1½ ounces blended scotch
¾ ounce honey
Lemon slice
Directions:
Take an oversized coffee mug and combine the hot tea, lemon juice, honey, and scotch.
Lightly stir this drink and garnish it with a lemon slice. Remember to drink this while it's hot.
#6 Sweater Weather Punch
Get ready to get on a tart trip with this sweater weather punch. Its main ingredient, 100% unsweetened cranberry juice, adds a tartness to the cocktail, balanced with the cinnamon and gingery aftertaste. The color is gorgeous and compliments well with a dessert. It's refreshing, yet a solid bitter edge makes it a good choice for most parties and gatherings all year round.
Ingredients
6 ounces blended Scotch
12 ounces oloroso sherry
9 ounces unsweetened 100% cranberry juice
4 ½ ounces marmalade
6 ounces becherovka
Three dashes Angostura bitters
A pinch of kosher salt
3 ounces fresh lemon juice
6 ounces fresh orange juice
Lemon slices and whole cranberries
Directions:
– Pre-party steps
Take a small saucepan and boil 4 ½ ounces of water; after the water starts bubbling, add your marmalade and whisky until thoroughly homogenized. Remove from the stove and let the marmalade cool for a while. If you want a smoother textured punch, blend it until it forms a nice purée. Refrigerate the final marmalade for up to one week.
Make sure to freeze a big block of ice for the punch one day before your party.
– Mixing
Take a 3-quart pitcher and stir together your homemade marmalade mixture along with cranberry juice, water, sherry, becherovka, and finally- Scotch.
Add a pinch of salt per requirement and mix in the bitters, lemon, and orange juice. Stir well and add ice blocks or large ice cubes.
Garnish your punch bowl with cranberries and lemon slices.
#7 The witch hunt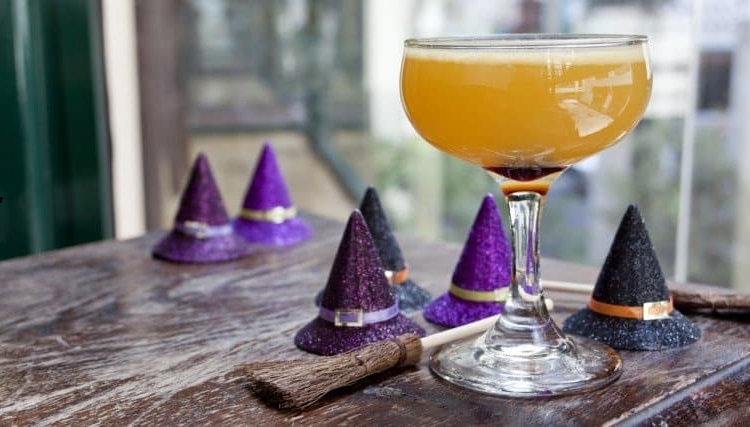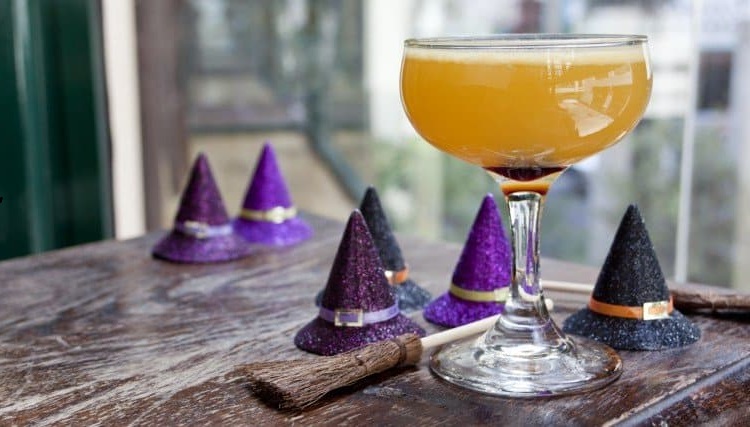 This excellent cocktail will surely be your favorite drink on your girls' night. Strega used in this drink is popularly known as witches liqueur, giving it its name- the witch hunt.
The cocktail has a dominant minty flavor that gets well balanced with baking spices like fennel, anise, and juniper for a sweet-tasting drink. Serve this drink on your ladies' light or drink up during your Halloween parties. Save your energy to think of a name that matches the Halloween vibe; it already has one!
Ingredients
1 ½ ounces Scotch whisky
¼ ounce Strega liqueur
1-ounce lemonade
½ ounce dry vermouth
Directions:
Chill a tall glass and fill it halfway with ice.
Mix the Scotch Strega, vermouth, and lemonade in your glass and stir till everything gets combined. Serve the drink and sip while discussing who won the best Halloween costume.
#8 Mint julep
We are very confidently admitting that none of the scotch cocktails would match this level of freshness. Serve this refreshing and minty cocktail with lots of ice and drink under the summer sun enjoying your summer or spring break.
Ingredients
65ml Scotch
Ten mint leaves
12.5ml 2:1 sugar syrup
Crushed ice
A big mint sprig
Straw
Directions:
Chill your glass with ice and let it sit with some more crushed ice.
Mulch together the sugar syrup and mint leaves in a glass and add it to your cocktail shaker. Add your scotch and give it a generous shake. Pour the shaken mixture into a julep tin or highball glass while straining it. Gently churn the glass with a long-handled spoon and garnish with a mint spring and serve chilled.
#9 Rusty nail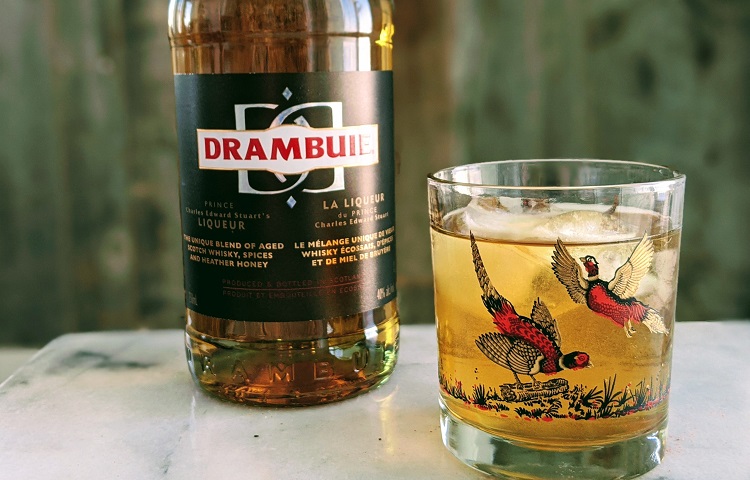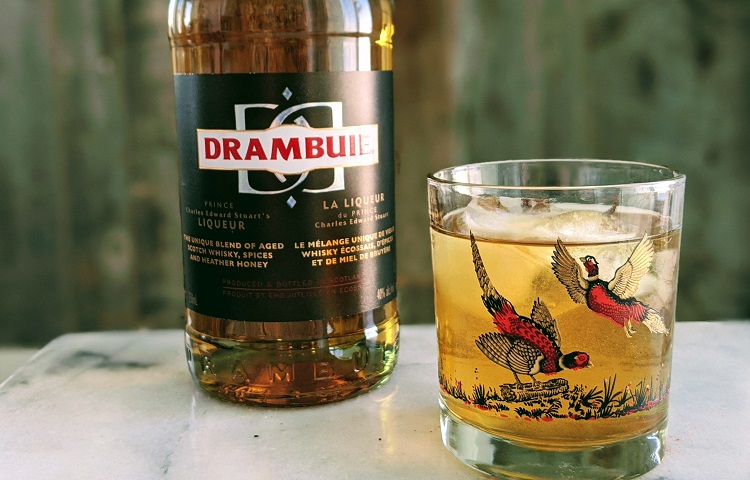 This old-timey classic would transport you back to the 1960s for sure. You must have grown up looking at your grandfather drinking this potent cocktail, and now it's your turn to sip on this classic drink.
However, the modern rusty nail contains a little less scotch to avoid making the drink drier. You can serve this cocktail for your fancy poker night shenanigans.
Ingredients:
2 ounces of blended scotch
½ ounce Drambuie
1 dash of angostura bitters
Directions
Fill your crystal rocks glass with ice and add Scotch, Drambuie, and bitters.
Mix well and serve. Sip while you bluff during your game.
#10 Cinnamon apple manhattan
This cinnamon and applejack-flavored Manhattan is an excellent variant of your regular Manhattan that will take your tastebuds on a ride. This Manhattan is a perfect drink to enjoy on a cold-weather sitting on a leather chair. Feel free to serve this drink to your guests who admire spicy cocktails.
Ingredients:
50ml whisky
25ml applejack
15ml cinnamon-infused sweet vermouth
Two dashes bitters
Directions:
-Cinnamon-infused sweet vermouth:
Add ten cinnamon sticks in a bottle of sweet vermouth and let it infuse for 3-4 days. Strain into a clean bottle and refrigerate.
-The cocktail
Take a glass and combine whisky, applejack, bitters, and your homemade cinnamon-infused sweet vermouth. Add ice as per your liking and stain this into a coupe glass. You can garnish this with a dried apple chip.
#11 Johnnie Walker Peach Iced Tea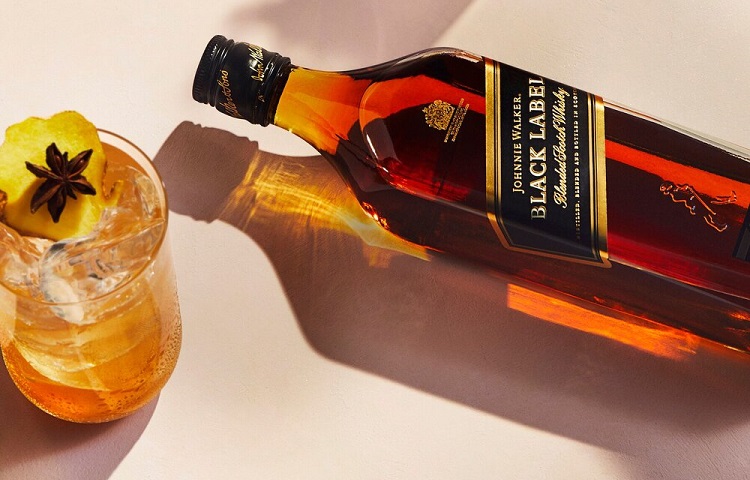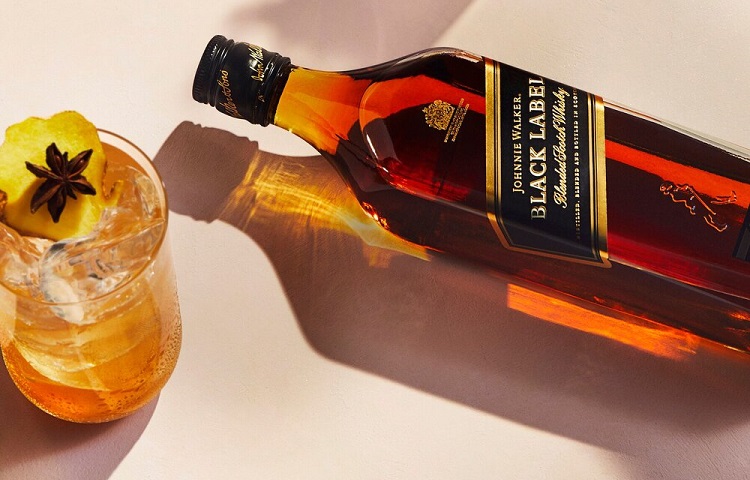 This cocktail will surely make you appreciate nice balmy weather as you sip this ice tea cocktail. This cocktail is a perfect drink for tea lovers who wish to get on edge with the help of tea. Drink this peachy fruity goodness alone while curling up with a book or have a company over for a movie marathon party.
Ingredients
30ml Johnnie Walker Black Label whisky
30ml simple syrup
230ml Peach Tea
Mint leaves
Orange rind
Ice
Directions:
Take your trusty shaker, mix whiskey, simple sugar syrup, and peach tea vigorously.
Stain and serve into a tall glass and garnish with orange rind and mint leaves.
#12 Once Around The Track
Are we missing out on any drink that bloody mary enthusiasts would love to drink? Then say hello to this cocktail that has a vegetable base! The carrot juice would balance out and create a harmonious blend that is easy on your palate.
Once around the track is a delightful mixture of carrot juice and scotch that would make any garden party fun and enjoyable!
Ingredients:
1 ½ ounce blended Scotch whisky
½ ounces ginger syrup
¼ ounces combier kummel
1-ounce fresh carrot juice
½ ounces lemon juice
A pinch of parsley
Lemon Oil
Carrot top
Grated Nutmeg
Directions:
Prepare your shaker and add scotch, ginger syrup, combier kummel, lemon, and carrot juice. Shake vigorously to get all the ingredients combined.
Fill your rocks glass with ice cubes and strain this cocktail.
Serve this delectable drink by garnishing it with a carrot top, a drizzle of lemon oil, and freshly grated nutmeg.
An extra cocktail recipe on the house, Cheers!
Traditional hot buttered scotch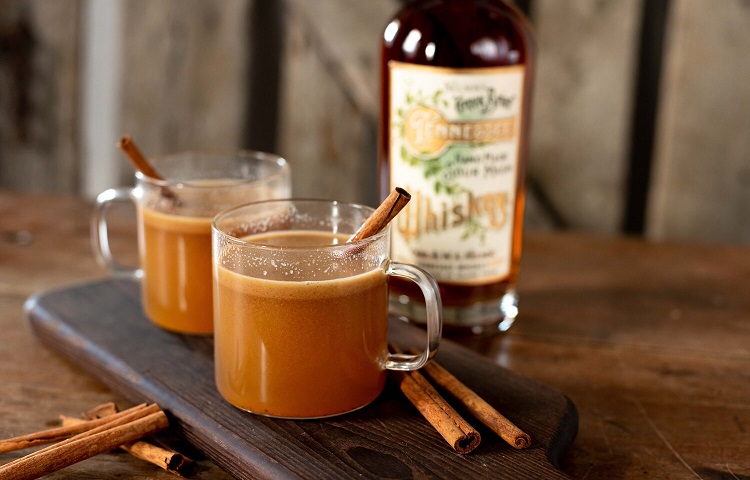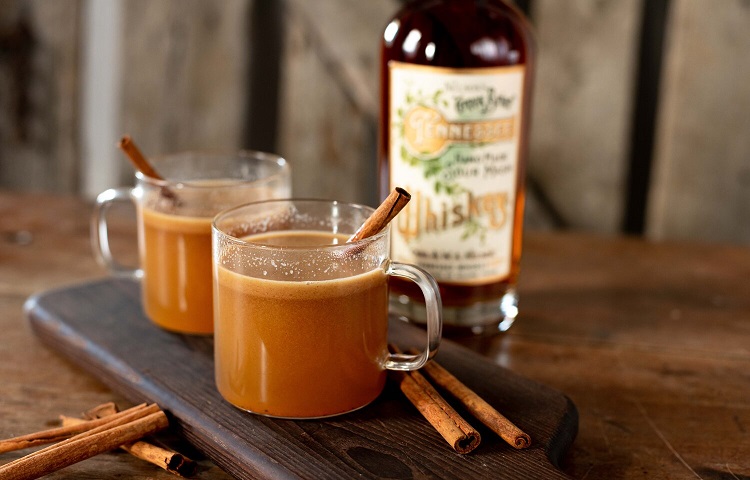 Traditional hot buttered drinks have a rum base, but this cocktail goes well with a smoky scotch. Indulge your guests with this creamy drink that will surely make you their favorite host of all times.
Ingredients
1½ ounces blended Scotch
One tablespoon unsalted melted butter
¾ ounce brown sugar simple syrup
¾ ounce heavy cream
Splash of vanilla extract
Boiling water
Freshly grated nutmeg
Directions:
In a big mug, start combining brown sugar, butter, heavy cream, vanilla, and scotch. Fill the rest of your cocktail cup with hot water and stir till the butter gets evenly distributed.
Garnish with freshly grated nutmeg and enjoy while it's hot.
Conclusion
Now that you have the most exquisite tasting cocktails on your menu different invite all your friends and family to enjoy and splurge a little with your best whiskey on special occasions.