It would be hard to find a word that is more synonymous with elegant crystal than Waterford. But does their new line live up to its predecessors? In this in depth review of the Marquis Brady Decanter by Waterford, we go over the pros and cons of this whiskey decanter.
This way, you can decide whether it is for you or not.
Before we go any further, we must mention that we ranked this decanter at top of the list in our article on the best whiskey decanters. So, to say that we really like this piece would be an understatement. But that's not to say that it doesn't have its drawbacks.
Without any further delay, let's dig in.
Waterford Company Overview and History
If you have yet to heard about Waterford Crystal, you have been missing out. This company is in a league of their own when it comes to exquisite and timeless designs.
So much so, that even if you don't know the company name, I am willing to bet that you are familiar with some of their work.
Some of the crystal pieces that they are trusted with designing include the New Years Eve Ball that drops in Times Square every year, stunning chandeliers that hang in places like Westminster Abbey, and several famous sports trophies.
But where did it start?
Origins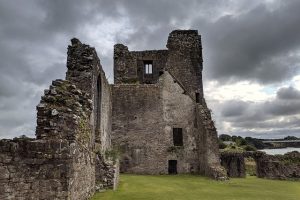 Waterford traces its roots to 1783 in an Irish harbor town where they got its name, Waterford. There, the Penrose brothers set out to make the finest quality crystal glassware.
In keeping with Irish traditions, they were able to make pieces that were unsurpassed in quality.
They remained successful until the business closed in 1853.
After almost a century of dormancy, the company was revived in 1947. At that time, Miroslav Havel spent considerable time studying the cutting
patterns of the Penrose brothers. It was at this time that the Linsmore patterns were created, and were wildly successful.
Recent Times
Through recent years, the company has gone through several evolutions due to rough economic times and uncertainty. After various restructuring and mergers, the Irish manufacturing plants were closed and got transfered to other locations in Europe.
Although the locations have changed, they still maintain close ties to their predecessors. So you can be sure that you are still getting the same levels of design inspiration and quality that people have come to expect from the Waterford brand.
Full Review of Marquis Brady Decanter by Waterford
As we already mentioned, we highly recommend this whiskey decanter. These are some of the qualities that make it stand out for us.
Pros
1. Beautiful and Stylish Design
The classic lines that are incorporated into this piece are stylish and classy. Owning a piece of glass like this is a statement of elegance and it would be a great addition to any liquor cabinet or bar top.
Although the materials are different, and it is manufactured in a different location, we still think that Waterford hit it out of the park with this design.
If it had to be described in a single word, it would be "timeless".
2. Crystalline Material without Lead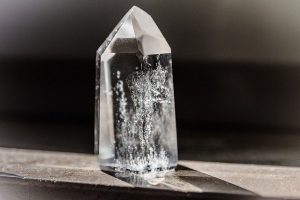 Although pure crystal does have another level of brilliance to it, the reason we selected this model is because it is crafted from lead-free crystalline material.
Let's be real, we have come a long way and health is really important. And although some decanters are art pieces, it is important to us that it is usable too.
By creating a line of product with our health in mind, we think that this whiskey decanter strikes a nice balance between practicality and an art piece.
3. Substantial Weight
Let's face it, a lot of the other inexpensive decanters feel cheap. You can tell immediately that they are made from thin glass that is just waiting to be broken.
And not only does that run the risk of losing your favorite decanter, but you also could lose some precious whiskey and even get injured in the process.
At 5lbs, you know immediately when you pick this decanter up that it is a quality made piece that is going to last.
4. Glass Stopper
Finally, to top it all off (literally) it is sealed with a glass stopper. Some cheaper decanters have plastic or rubber stoppers.
You can tell that thought was put into every aspect of this, by the craftsmanship. Glass stoppers are not only elegant, but they create a good seal to keep air out if done right.
Cons
1. Pressed, Not Etched
As we mentioned above, actual crystal pieces are created by master craftsman. These pieces are all handmade and each line is carefully etched.
Unfortunately, in crystalline pieces that is not possible. Therefore, this piece is pressed to achieve the design. Therefore, if you look really closely you will notice a small difference in the detail.
Overall, we do not think it is a big deal and there is a still a lot of value in this choice. And again, by not having lead in your decanter, we think it is worth the sacrifice.
2. Not As Shiny as Actual Crystal
Again, unfortunately this is not pure crystal so it won't achieve the clarity and brilliance of a crystal decanter. This does a really good job, but don't expect it to look like crystal.
Again, by not being dead from lead-poisoning, we think that it is a worthy option.
3. The Style is Not For Everyone
Not everyone likes elegance and sophistication. For some people, it does not resonate with them, and that is ok.
Everyone's style is different and some people would rather have a decanter that fits their personality. If that is the case, and you are looking for a whiskey decanter that is more fun, check out some of the one's from Prestige.
Conclusion
If you are looking for a timeless and elegant statement piece to give as a gift, or to own yourself, we think that this decanter from Waterford is the best option.
Although it is not perfect, it is a great combination of style and practicality that whiskey drinkers will enjoy.
On the other hand, if elegance is not your cup of tea, there are other decanters out these that are less sophisticated and more fun that might better suit you.