Whiskey glasses aren't just a fashion or style statement. Great whiskey glassware can improve your enjoyment of fine drinks, from aroma to taste.
So, whether you are drinking the best whiskey under $50, or some top shelf options, having quality glasses will enhance your overall drinking experience.
That's why we reviewed all the best whiskey glasses worth owning, so you can make the best of your top-shelf drinks.
---
11 Best Whiskey Glasses to Buy
---

Key Features
Machine-blown crystal
Small stem
Wide base
Lead-free
The Riedel Vinum deviates a bit from typical tulip-shaped whisky glasses. With a wide-flanged rim, the Vinum might not be the best nosing glass since some aromas escape.
That's not always a bad thing, though. With lighter-bodied whiskies, you might need the overpowering ethanol and sugar notes to escape to smell the subtle floral notes.
But where the Vinum shines is as a tasting glass. The way the wide-flanged mouth meets your lips feels great. You get more smoothness, and maybe even creaminess, out of your whisky.
Pros
Elegant looks
Excellent for tasting
Cons
Is the Vinum for You?
If you prefer tasting your whisky and want to avoid harsher flavor aromas, then the Vinum is the glass for you. Because of its shape, even less desirable whiskies taste great.
---

Key Features
Lead-Free Crystal
Stem-free heavy base
Tapered neck, narrow rim
When you ask around for suggestions on what the best whisky glass is, most people will tell you to get a Glencairn Standard.
Inspired by tulip-shaped copita glasses, the Standard has a wider bowl and a narrow rim to concentrate the complex flavor aromas of your whisky.
It draws out all the flavors from your spirit, even the harsh ones. As a result, you get concentrated and more complex aromas with the Standard, so you can make the most out of your bottle.
There's a reason this is one of the best whiskey glasses as rated by connoisseurs. For 40 dollars a set, or around 7 dollars for a glass, no other whisky glass offers the same value as this one does.
Pros
Quality craftsmanship
Captures complex flavor aromas
Cons
More fragile than other glasses
Can't clean on dishwashers
Is Glencairn Standard Whisky Glass for You?
If you're a budding enthusiast or connoisseur who wants to smell all the aromas and get the most out of your bottle, the Standard is for you. We recommend sipping your best whisky from a Standard.
---

Key Features
Stem-free
French-blown glass
The Duralex is a high-quality, thick tempered glass that can survive a beating. It's a buy-it-for-life budget option that outlasts bumps, scrapes, and even the occasional drop.
And at around 17 dollars for a set of 6, there really is no better tumbler to get to enjoy spirits with your friends. It's better than drinking from a shot glass!
Pros
Durable
Comfortable drinking
Dishwasher-safe
Cons
Not showy
Flavor aromas escape
Is Duralex Picardie Clear Tempered Glass For You?
We don't recommend pouring your best whisky into a Picardie. But for toasts, social events, and rough situations, the Duralex Picardie is the one for you.
---

Key Features
Lead-Free Crystal
Solid, stem-free base
Large bowl
The Canadian has all the exceptional qualities of the Standard, with the durability close to an Old Fashioned. The larger bowl of the Canadian makes it more versatile than its Standard counterpart.
With this glass, you're still getting complex aromas that you would on a Standard, without feeling like you'll break the glass with a firm grip or by drinking a few drams.
The Canadian is one of the best whiskey glasses because it isn't as exorbitantly expensive as others, gives you great aromas, and is durable enough for a few toasts.
Pros
Quality craftsmanship
Feels solid on the hand
Cons
Aromas more muted than on a Standard
Can't clean on dishwashers
Is Glencairn Crystal Canadian Crystal Whiskey Glass for you?
If you like to sip your whisky and smell the complex aromas of their spirit, but like the feel of a more substantial cup in your hands, then the Canadian is for you.
---

Key Features
Slovakian lead-free crystal
Stem-free base
NEAT is an acronym that stands for "Naturally Engineered Aroma Technology." Born from an accident in a factory, the NEAT glass lets harsh alcohols escape, leaving only a pleasant aroma to enjoy.
The only issue you'll encounter with the NEAT is that, with its design, the last few golden drops of whiskey might stay within the bowl. You'd awkwardly have to tip your head back to drink them.
Pros
Amazing aromas
Easy to swirl whiskey in
Doesn't easily spill
Cons
A bit pricey
Awkward to drink from
Is the NEAT Glass for You?
If you're just starting out with your whisky journey, the NEAT is an excellent choice. Because it's specially developed for harsher notes to escape, it offers an enjoyable journey for untrained noses.
---
6. Schott Zwiesel Tritan Glass

Key Features
Titanium/zirconium oxide crystal
No stem
Straight tumbler
If you like no-frills drinking and like the feel of a rocks glass on your hand, then the Tritan might be for you. It's simple and understated, with a smooth surface all around the glass.
While the Tritan might not give you the flavor and aroma that more specialized glasses offer, they're sturdy and are great for clinking glass with your friends and family.
Pros
Durable
Simple
Timeless design
Cons
Is Schott Zwiesel Tritan for You?
If you just want a dram of whiskey, then the Tritan is a great whisky glass. If you like smelling your whiskey, though, then the Tritan might not be for you.
---

Key Features
Stainless steel construction
Tulip body
No stem
With its stainless steel construction, you can drink your whiskey cold in the BrüMate NOS'R without diluting it. You'll never worry about dropping your tumbler because it won't shatter or break.
And you won't compromise on your whiskey drinking experience, either: its tapered tulip shape lets flavors concentrate on the narrow rim.
Pros
Durable
Keeps whiskey cold without diluting
Cons
Can't visually enjoy whiskey
Is BrüMate NOS'R for You?
If you travel often and want to appreciate the whiskey from whichever city you're in, the NOS'R is the best whiskey glass for you. This is also for you if you like sipping whiskey with friends.
---

Key Features
Snifter type
No stem
ClearFire crystal
The Libbey is the official tasting glass of the Kentucky Bourbon Trail, which makes them perfect for American whiskeys in particular.
The Libbey glasses look like snifters, which have a wide bowl, a smaller taper, and a pretty wide rim. It's best for American whiskeys, which are best sipped simultaneously with your nose in the bowl.
The bowl's size is ideal for swirling your whiskey and adding ice and whiskey stones in. It's also comfortable on bigger hands, so you get to enjoy your whiskey without awkwardly holding it.
Pros
Durable
Bowl fits ice or whisky stones
Cons
Does not suit all whiskeys
Is Libbey Signature Kentucky Bourbon Glass for You?
If you enjoy drinking mostly bourbons, then there's no question—the Libbey is one of the best bourbon glasses to get. But if you want to explore another spirit, you might prefer other glasses.
---

Key Features
Highball style
Mouth-blown crystal glass
Heavy base
Designed by Erika Lagerbielke in 1985, the Orrefors Intermezzo is an excellent choice for those looking for a double old-fashioned or a highball glass that looks exquisite and feels great.
This glass, made in Sweden, is elegant but simple, and the drop of blue at the stem is a gorgeous addition. And since it's a highball, it can fit in more of your spirit.
Pros
High-quality crystal
Unique minimalist design
Cons
Is Orrefors Intermezzo Double Old Fashioned Glass for You?
The Orrefors Intermezzo has a place for people who appreciate minimalist design. If you like drinking cocktails, or drink whiskey on the rocks, then the Intermezzo might be for you.
---

Key Features
Highball style
Mouth-blown crystal glass
We won't recommend the Wedge for the glassware. It's ordinary and uninspired, and nothing about this glass will improve your drinking experience. That is, except for the silicone mold extra.
These glasses come with a mold you could use as an ice tray so you can freeze a wedge inside the glass. The resulting ice melts slower, chilling your spirit without affecting the taste.
Pros
Silicone accessory makes great ice
Cons
Not the best sipping or nosing glass
Is Corkcicle Whiskey Wedge for You?
The Wedge is a decent choice if you want a glass you can drink from without worrying about breaking it. The standout feature is the silicone wedge, which chills your whisky without diluting it.
---

Key Features
Hand-blown borosilicate glass
Double-walled
What started as a Kickstarter quickly took off and, with the help of master distiller Jim McEwan, we now have a unique double-walled whiskey glassware.
It looks gorgeous on any home bar and can accompany your whiskey drinking experience well enough. The double-walled design is unique and prevents warming your whiskey too much.
The double-wall design is also the huge downside of the Norlan. Its glass is so delicate that it risks breakage from placing your ice in. The double wall's fatter lip is awkward to drink from.
But while it's not one of the best whiskey glasses out there, plenty of drinkers still enjoy using a Norlan because it subdues harsher aromas. You can still get a good, if average, drink from these glasses.
Pros
Doesn't warm your whisky
Nice to hold
Cons
Lip is hard to drink from
Expensive; practically overpriced
Not the best to nose from
Is the Norlan for You?
It's hard to recommend the Norlan if you want whisky glasses for the drinking experience. Despite what its price suggests, these glasses give a very average experience.
But if you're new to whiskey drinking and appreciation and you're overwhelmed with how some higher-proof whiskies smell like, then the Norlan isn't a terrible choice.
---
Why Whiskey Glassware Matters
While it seems snobbish to spend so much money on a great whiskey glass, the right glassware is more than just for show.
If you are a beginner, check out our full guide on how to drink whiskey where we have some excellent information on getting the most out of your whiskey drinking experience.
The right glassware lets you experience your bottle's worth. It's a waste spending hundreds of dollars for a top-shelf if your nose won't smell the distinct aromas of an exquisite bottle of whiskey.
A whiskey glass gives you the full experience and makes you taste all of a distiller's craft and hard work. Your whiskey took ten years aging in a barrel. With the proper glassware, ten years pays off.
What to Look for When Buying Whiskey Glasses
Whether you are buying the glasses for yourself, or are looking for the best gift for a whiskey drinker in your life, it is important to choose carefully.
Material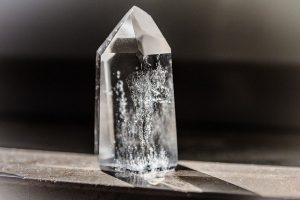 Manufacturers often use crystal and glass when making whiskey glasses.
Most enthusiasts prefer crystal glasses because of the way they refract light. You can appreciate the hues of your whiskey right before you drink it.
Crystal glasses also feel heftier in your hand because they're usually heavier than regular glass. But they can be made thinner than regular glass because they're more durable at thinner diameters [R].
Purpose
There are two primary reasons for looking for a whiskey glass, and your reason for buying glassware determines which style of glass you should get.
The first reason why you'd get a whiskey glass is so you have something to drink with friends. If you're getting whiskey glasses for social purposes, then it's best to prioritize durability and value.
Specialized glasses don't take too well to clinking for a toast. If you're celebrating a big event, like a big purchase, a promotion, or maybe even a big contract, a nosing glass might not be fit for the occasion.
The second reason why you'd get a whiskey glass is that you want something to enjoy your best bottles in. God forbid you to drink your top-shelf whiskey in shot glasses!
For sipping and tasting, you'd want to get cups designed for concentrating the aromas to the top of the glass, so you can smell the full range that the distillery had in mind.
The Different Types of Whiskey Glasses
Once you have considered your reasons for getting a whiskey glass, you can now choose the glass type that suits your preferences. Read on to find out the different types of glasses below.
Tumbler
The tumbler comes in many names: you may hear it called a "rocks" glass, an old-fashioned, or a lowball. A tumbler has a low height, enough for one dram, and has a wide rim.
Because of the tumbler's wide rim, it's not ideal for maximizing the aromas from your whiskey. But the tumbler has its place, especially for social events. Most tumblers are durable and withstand clinking.
Highball
A highball is taller than a tumbler (a "lowball") and lets you mix in soda and ice with your spirit.
The highball can also hold more spirit, great for when you're looking for a double-shot glass or drink cocktails.
Copita Glass
Copita, from the Spanish word "cup," is a traditional glass to drink sherry from. Most whiskey glasses are copita-inspired since the tulip shape allows aromas to concentrate through the narrow rim.
Snifter/Bran
The snifter, more popular with brandy and cognac connoisseurs, has its place with whiskey drinkers as well. Because of its large bowl, your nose can fit in to smell while sipping. Your spirit won't spill, too!
But if you're looking to appreciate your whiskey, the snifter might not be ideal. The wider rim lets ethanol molecules escape as you drink, shocking you with nothing but alcoholic harshness.
What About NEAT/Glencairn, etc.?
We often classify the NEAT and Glencairn as glass shape categories. But while some manufacturers may style their whisky glasses in the same way as those two, they're glass brands, not types.
If you're still interested in those two glasses, though, we reviewed them above.
Conclusion
Now that you've read all the best whisky glassware you can buy, it's time to taste and see how it can enhance your whisky drinking experience. One thing's for sure: it's not just hype.