Sure, it is nice to splurge from time to time on an expensive bottle of whiskey, but there are times when you are buying on a budget. This article is dedicated to the bottles of whiskey that won't break the bank, so we decided to search for the best whiskey under $50.
With so many choices and price ranges at your disposal, I'm sure it may be hard to single out the best one. Thankfully, this review is here to highlight the premium whiskeys under $50.
You still get that delicious alcoholic taste at an affordable price point.
---
8 Best Whiskeys Under $50
---
1. Woodford Reserve Rye Whiskey – Best Overall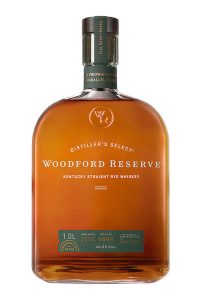 Do you need a whiskey drink with complex flavors that can uplift your spirits after a long day at work? Why not try out one of the best Kentucky whisky providers?
Unlike some bourbons and rye whiskeys, it uses plenty of bold and spicy components to add flavor.
You may argue that pepper and tobacco miss the mark when it comes to producing a premier cocktail.
However, most taste testers and experts believe these go well with hints of apple, pear, and malt.
Here's a fun fact for you. Woodford Reserve's whisky product has won multiple awards in the following categories.
2016 BEST IN CLASS GOLD MEDAL Whiskies of the World Awards
2018 1ST PLACE – International Whisky Competition
2020 GOLD MEDAL – San Francisco World Spirits Competition
Not bad for a brand not named Jim Beam, George Dickel, or Johnnie Walker.
Pros
A perfect blend of sweet and spicy
Cons
---
2. Maker's Mark Bourbon Whiskey – Best Value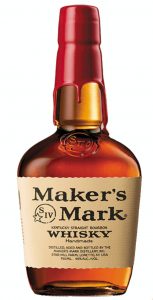 Another brand that emerges on the list is the Makers Mark whisky.
The sweet ingredients will have you wanting more than just a single bottle. Wheat, caramel, wood oak, and vanilla will give your palette one heck of an adventure.
Besides the mouth-watering finish, many of these flavors also provide a soothing and fresh aroma for your nose.
Indeed, this Kentucky Bourbon Whiskey can keep up with all other breweries regarding smoothness, scent, and flavor.
Pros
Vanilla provides a soothing aroma
Wheat and caramel balance out the flavors
Cons
1 kg weight may be too heavy
If you want to learn more, check out the full Makers Mark review.
---
3. Old Forester Bourbon Whisky – Best Budget Pick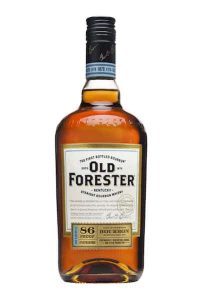 Want to save money while still supplying your guests with enough bottles for the party? If your answer is yes, we suggest going for our budget option, the Old Forester Bourbon Whisky.
Let's start with the taste. Vanilla extracts and orange notes make up the whisky product. These provide a warm finish and sour orange zest taste in every bottle.
How does it spice things up? Well, you have the oak and rye to thank for that.
In terms of alcohol level, it only contains 43 percent, which is neither too high nor too low.
Pros
Soothing vanilla flavor
Zesty orange peel
Cons
1.19 kg package may be too heavy
---
4. Wild Turkey Kentucky Rye Whiskey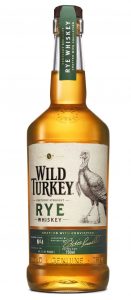 You can't go wrong buying from a provider of the original American bourbon. Although this rye whiskey version is less sweet than conventional Bourbon, it can still hold its own among the rest.
If you love strong flavoring, this is your best bet. Its baking spices will surely excite your taste buds and overall appeal for whisky.
Hints of vanilla even out the flavors for a long finish and pleasant light smoky aroma.
All you have to do is serve it cold on the rocks in a high-quality whiskey glass, or in any fancy cocktail, and you have yourself a luxury rye whiskey on your hands.
Pros
Rye and baking spices add a lot of complex flavors
A smooth and smoky aroma
Cons
40.5 alcohol volume may be too low for others
---
5. Buffalo Trace Straight Bourbon Whisky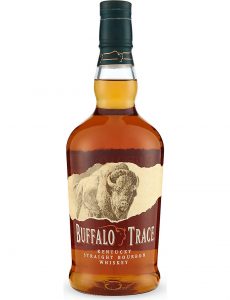 Need more options with unorthodox flavors? Why don't you give the Buffalo Trace whiskey a shot?
Are you a fan of sweet ingredients? Flavors like citrus and honey provide plenty of sweetness in each bottle.
Do you still need the whisky to up the ante? Hints of toffee add a caramel flavor, providing a long finish and adding to the bourbon product's already sweat taste.
Notes of mint and molasses provide the whiskey with a pleasant aroma that is not too strong for your nose.
Are you still having doubts? The Master Distiller has taste-tested all barrels to guarantee first-class quality and consistency.
These should be more than enough to convince you to buy at least a small batch of the US-based whiskey, if not, then check out the full Buffalo Trace review.
Pros
Sweet citrus and honey flavors
Mint provides a fresh aroma
Taste-tested by experts
Cons
---
6. Jack Daniels Tennessee Whiskey (Honey)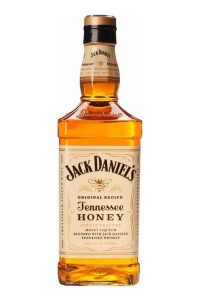 Let's continue exploring America's southern part with a sip of Tennessee Whiskey from Jack Daniel's.
Indeed, it is a major label in the whiskey and scotch industry. Keep reading to find out why.
The Tennessee-based whiskey provider uses real honey, also known as Winnie the Pooh's favorite ingredient.
Notes of thick and soothing cream complement the honey for a smooth finish and balanced taste.
Your nose also gets to enjoy the whiskey as well. A blend of wood and orange peel make up the pleasant aroma that can uplift your spirits.
Pros
Natural honey gives a sweet and scintillating flavor
Orange peel complements honey ingredient
Cons
---
7. Jim Beam Devil's Cut Whiskey
We cannot have a list of the best whiskey drinks without mentioning the Jim Beam label.
Want to keep those spirits high for the upcoming new year? Have a taste of the Devil's Cut whiskey to do just that.
Six years of maturity provide the alcoholic beverage with a smooth finish and sweet aroma in every cocktail.
A 45 percent concentration is well suited for those who want heavy alcohol notes after a tiring day at work.
If you're still not hard-pressed on buying from a popular provider, you get these at an affordable price of 40 dollars.
Pros
Average 45-percent alcohol content suits most ages
Reasonable price tag
Cons
1.4 kg weight may be too heavy
---
8. Tyrconnel Original Single Malt Irish Whiskey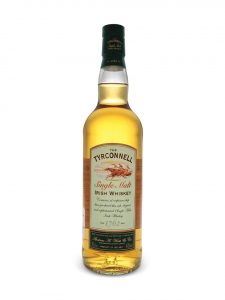 In need of a break from US-made beverages? Here is the Tyrconnel Original Single Malt whiskey, an Irish product.
Unlike scotch or rye, malt is considered one of the strongest alcohol types. In short, the Irish-based beverage is not for the faint of heart.
Notes of honey, citrus, and limes complement one another to give you that sweet and zesty taste that will have you craving more bottles.
Do you want to provide a small batch of whiskey for everyone? A 700 mL volume has got you covered, especially during small get-togethers.
Pros
A sweet and spicy combination
700 mL is sufficient for small groups
Cons
Malt may be too strong for others
Why Should You Buy Whiskey Under $50?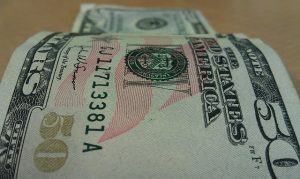 As we all know, 2020 has been a year full of bad news and catastrophic disasters.
While it has not been easy trying to uplift our spirits, these alcoholic products can help us cope from home.
If anything, whisky made from Scotland, the U.S., or any other country, serves as the perfect gift for whiskey drinking friends, loved ones, and significant others during the holidays.
It is because these high-quality whiskeys go for cheap. Similar to the more expensive liquors, the affordable alternatives come in a variety of flavors and scents.
Therefore, it is safe to say that you are not missing out on a lot when you buy from any featured products.
Some may even make the case that the reasonably-priced rye and bourbon whiskeys provide better value than their expensive counterparts.
Regardless, if you pour it into one of these best whiskey decanters, then your guests won't even know the difference.
Things to Remember Before Buying Whiskey
While drinking a Johnnie Walker or Heaven Hill whisky bottle can be enjoyable, it does come with its risks. Therefore, I have come up with a list of things you need to take note of before intake.
Eat Food Before Drinking Alcohol
One of the golden rules of whisky consumption is to never drink on an empty stomach. Drinking right away may result in damaged livers and small intestines.
Food prevents alcohol from quickly passing by the intestines, thus avoiding any violent reactions and side effects.
The longer alcoholic beverages like rye or scotch stay on your digestive system, the less likely it will affect your body.
Drink Only What You Can Handle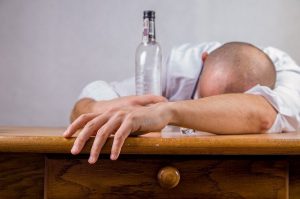 We cannot stress this enough. It can be fun to get drunk once in a while, but you have to practice caution when drinking whiskey.
For starters, not all whiskey, rye, and bourbon are made for all ages. Younger people tend to absorb alcohol much faster compared to their older counterparts.
Amidst the irresistible flavor and aroma, it is also important to note that some whiskeys have higher alcohol levels than others.
When in doubt, head over to your local experts and doctors to determine how many bottles you can intake.
It also helps to read each whiskey bottle's label, instructions, and nutrition facts before intake.
Be Wary of the Age Restrictions
Remember, if you are a minor, you are not allowed to drink yet. As much as we would love for you to enjoy the drinking experience, we do not promote irresponsible advertising.
Furthermore, Amazon has a disclaimer that 18-year old customers and above are the only ones allowed to buy such products.
If you are still below the legal age and reading this article,  you'll have to wait a little bit longer until you get your chance.
Shop Wisely
Although the alcoholic beverages discussed go for $50 or less, it still pays to do prior research before purchasing the whiskey of your choice.
The last thing you want is to get ripped off over a bottle of rye or bourbon.
If you are the type to go for a small batch, we highly encourage you to go for the ones that go for $20 or cheaper.
Even though you should enjoy drinking alcohol, we do not encourage splurging or overspending.
However, if you feel the need to satisfy everyone's craving for rye, then buy the mid-range and more high-end options.
Enjoy Alone, With Friends, and "Experts"
Lastly, HAVE FUN!!  Whether or not you are a professional in whiskey-drinking, what matters the most is you have an enjoyable experience with your whisky bottle.
Regardless of which flavors and brands you choose, you will surely be in for a treat. Of course, don't forget the precautionary reminders above.
Conclusion
We hope you enjoyed going over the best and most affordable whiskey products available on the market.
Having a shot of rye, bourbon, single malt, or any whiskey product is a sure-fire way of ending the most unforgettable year of our lives.
Now go uncork that bottle, insert that sipper, boosts your spirits, and say "CHEERS" to the people closest to you.
For more information and questions, please feel free to contact us or visit related links.