If are searching for an Elijah Craig Small Batch review, then you have come to the right place.
Maybe you want to know if it is enjoyable enough to have daily. Or maybe you are just looking for some background information on it and its history.
Either way, this Elijah Craig Small Batch Bourbon review will give you the answer you have been looking for in your journey.
Background
First off, you may be surprised the Elijah Craig was an actual person.
He was a man of many talents. Not only was he a Baptist minister, but he was a successful entrepreneur. Some of his achievements include building the first paper and wool mills in Georgetown, Kentucky. But clearly, his career as a distiller brought him to infamy.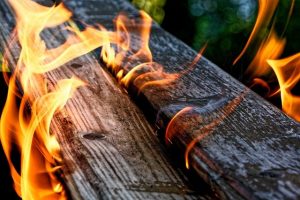 Rumor has it that in 1787, he became the first distiller to use charred barrels. Whether if it is true or not, he earned the nickname of "the Father of Bourbon".
Since then, the Elijah Craig brand has been using the same time-honored traditions.
They simplify their success in the process down to four key sections: grain, water, fire, and time.
Two of those sections specifically stand out. For the water, they only use Kentucky limestone water. And for the fire, they fire new oak barrels for 40 seconds to achieve a level 3 char. Then they are toasted over an open flame to add further complexity.
Their current lineup of bourbons include the small batch, Elijah Craig Bourbon Proof, an 18-year old and a 23-year old single barrel, and a rye.
About The Bourbon
Elijah Craig Small Batch is a straight bourbon made and distilled by Heaven Hill distillery. Its mash bill comprises 78% corn, 12% malted barley, and 10% rye.
They start it out with a sour mash fermentation, then move on to distillation in a 70-foot column still. It is then matured in barrels with a #3 char for a period ranging from 8 to 12 years.
They choose some of these to be blended into small batches then bottled. The alcohol (47 % ABV or 94 proof) is about what you would expect at this price.
Heaven Hill distillery removed its 12-year age statement in early 2016 and has pivoted to a different version of this spirit, welding younger stock into its bourbon.
This non-age stated (NAS) small batch is readily available on any shelf at an affordable price point per bottle.
Awards
Some awards it has won include:
Best Small Batch – San Francisco World Spirits Competition (2018)
Double Gold – San Francisco World Spirits Competition (2018)
93 Points – Tried and True Award, Ultimate Spirits Challenge (2020)
Eye
Burnished copper (from Manufacturer).
Nose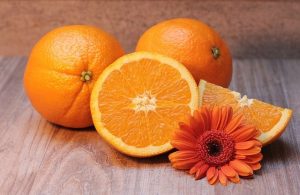 When you first smell Elijah Craig, you get chocolate, vanilla bean, nut, and oaky hints immediately. You also get a hint of citrus and wildflower notes.
These initial sweet and light flavors intensify by a level as it remains longer in the glass.
By swirling, you bring out the sweet and grassy hints of various things, such as honey, vanilla, dried grass, citrus, apple, toffee, cinnamon, and a little touch of floral hints.
Waves of nuttiness come and go and are balanced by the wood's darker hints from its barrels, cinnamon, clove, and chocolate.
As the bourbon dries on the sides of the glass, the smell becomes further concentrated, dark, and fascinating.
Everything comes together into a decently rich and satisfying nose, but it is not as impressive as what you might be looking for.
This whiskey is great for a beginner to begin to become familiar with different scents. Therefore, if you want something with more intensity, the Elijah Craig Barrel Proof may be your style.
Palate 
The Elijah Craig Small Batch is sweet with vanilla and caramel at the first sip, followed by hints of nuttiness, citrus, cherry, smoke, oak, cinnamon, and clove.
These flavors have some richness and depth to them, a little bit of heat since it is 94 proof.
"Chewing" will bring out the sweet caramel and vanilla once again, followed by oak, grass, mint, citrus, cinnamon, licorice, apple, and clove.
Upfront, it is sweet, dark, and oaky, followed by fruity and herbal undertones. It may be a little too woody and smokey for some.
However, the flavors are not deep or complex. So do not expect that from the Elijah Craig Small Batch. Despite that, this is still quintessential good bourbon with solid flavors that are neither light nor dull.
Feel
It is a medium-body bourbon with a thinner and warm feel in the mouth. Some even describe it as oily.
Finish
Elijah Craig, Small Batch bourbon's finish, is mainly caramel sweetness, followed by vanilla, oak tannins, coffee grounds, dried citrus peel, and mint.
It fades into a sliced apple with lightly dry citrus peel, dark chocolate, and licorice tasting notes after a short while.
Some "chewing" will bring out a balanced mix of honey and oak tannins that gradually ends with light citrus, pear peel, apple, and more oak tannins.
This is quite a pretty good finish for any bourbon at this price.
Elijah Craig Small Batch Review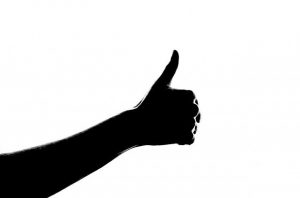 We enjoyed the Elijah Craig Small Batch bourbon. While it is not exceptional, it is still a solid choice that can hold its own as a very drinkable and complex-enough bourbon with a suitably balanced mix of caramel, vanilla, fruit, oak, and herbal notes.
It has a robust oaky backbone to the smell, hinting that some older bourbon is mixed in there. This is reflected in the taste, though it lacks the depth of a well-matured bourbon.
This is a reliable choice for a bourbon, as it will give you the quintessential flavors you should come to expect while giving more richness and interesting flavors.
It is a great choice to use in an Old Fashioned or a Manhattan. For the best taste and experience with this whiskey, you want to make sure you are pouring it into the best whiskey glasses.
However, we miss the 12-year small batch that they had before the entire age statement debacle.
When the small batch is compared to the 12 yo single barrel, there is an apparent drop in richness and complexity. Moreover, the small-batch has a more pronounced nutty quality to it.
All in all, it is still much better than bourbons you can expect from this price point.
The Bottom Line
The Elijah Craig bourbon is worthy for a daily bottle that balances quality, price, and availability.
Heaven Hill consistently puts out high-quality spirits and whiskey matured in oak barrels, with good taste. We are a fan of the Heaven Hill brand because they will give you a good experience every time.
This is a bottle we will be happy to keep as a constant on our shelf. And overall, it is a good whiskey at a great price.