If you are wondering why it landed on our list of the best whiskey under $50, then this rest of this Buffalo Trace Straight Bourbon Whiskey review will give you all the info you need.
Buffalo Trace is a classy bourbon. It is perfectly balanced, sweet, and incredibly drinkable for any level whiskey drinker. In fact, it's a great whiskey for mixed drinks and is produced just outside Frankfort County, Kentucky.
For someone new to bourbon, Buffalo Trace Straight is adored for its caramel, butter, and spicy flavor notes.
While it's one of the smoothest, best-priced products out there, the brand has gone through a catastrophic lightning strike, including several names, a devastating flood, and even a never-ending rivalry in the early '80s. And despite all that, the eponymous distillery is still kicking.
Background and History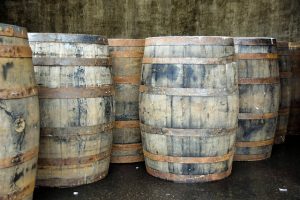 Established in 1792, Buffalo Trace claims to be among the oldest continuously operating distillery in America. The other one that is often in the same conversation is the Burks' distillery, where Maker's Mark is produced.
In 1773, Hancock Taylor and McAfee brothers surveyed the Frankfort area. Three years later, Hancock and Willis Lee brothers established Frankfort along Kentucky River, which is now home to Buffalo Trace Distillery. In 1812, Benjamin Harrison Blanton built a three-story warehouse to store goods – the first permanent (official) distillery stood.
The small yet up-to-date distillery remained open during probation- only among the few facilities permitted to produce barrels of whisky for 'medicinal purposes.' In 1870, Edmund H. Taylor purchased the distillery and christened it "Old Fire Copper Distillery" or OFC. He continued to own the site and invested over $80,000, a small fortune, as he built a mega distillery on the property.
Not so long till 1992 when the distillery was purchased by the Sazerac Company, a family-owned business conglomerate that's reputable as a standout spirit producer in America. In 1999, the distillery was renovated and rechristened as the Buffalo Trace Distillery. Finally, Buffalo Trace, which is a new flagship brand, was launched. It still retains the name to this day.
Surprisingly, this change of ownership has been a new dawn for the distillery. The Buffalo Trace Straight is damn good. Easily the most versatile, robust, well-balanced, full-bodied, and full-flavored bourbon in a reasonable price range. From my wallet to my palate, this whiskey is really unbeatable. The quality is top-notch and of great value.
About The Bourbon
The name "Buffalo Trace" isn't just a bottle of bourbon whiskey with an angry or proud buffalo on the label.  Basically, Buffalo Trace's legacy encapsulates the history of the United States bourbon itself.
Everything about Buffalo Trace Bourbon feels great, as if it's been carefully made to mimic what a real bourbon should be. It's not easy to find any faults, whether it's by design, taste, or smell. At a glance, it will appeal to everybody while it maintains a good value.
Awards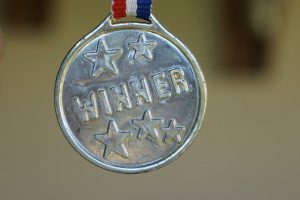 Alongside the unmatched history, Buffalo Trace won the Whisky Advocate's "Distillery of the Year 2000". This makes it the first American brand to scoop this eminent international award. Since that year, it has won more than 100 awards. The most recent awards include:
Gold Medal – World Whiskies Awards 2020
Silver Medal – San Francisco World Spirits Competition 2020
2020 Gold Medal – Beverage Testing Institute and won by 91 points
So, it's a must-stock bourbon for anyone. According to Master Distiller Harlen, this collection of honors motivates them to continue maintaining the high standards and quality they've set for themselves.
Eye
Caramel with a reddish-gold in the background. The color is a medium amber.
Nose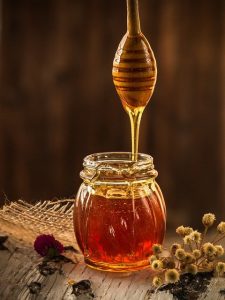 Oh, Sherry sweetness! Instantly you will notice a pleasant and likable scent with notes of caramel, orange, and vanilla. Other typical flavors, including those of butter toffee, are present in the nose.
Personally, I felt like there are traces of licorice that threatens to outshine the entire package.
Other folks have likened it to a honey flavor, and I do get that as well. Finally, with some good oak and mint, the nose detects an incredible aroma.
Palate
Buffalo Trace is mellow and sweet with notes of toffee, vanilla, and brown sugar. Next, you will notice the subdued vanilla, and again, some hints of dark fruit. Finally, a layer of rye and oak spice round out the flavor.  Overall, it brings a delicious experience.
Feel
The Buffalo Trace bourbon is smooth and effortless, as proved by fanatics.
Finish
It has a medium, lengthy finish punctuated by toffee, caramel, under vanilla, and ripe citrus. After adding water to this whiskey, the finish shortens and becomes relatively flat. In the end, there is some lingering spice.
Buffalo Trace Review and Rating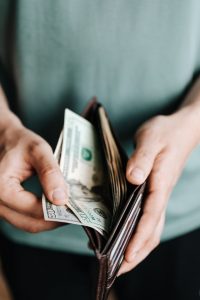 Buffalo Trace Straight is one fine bourbon. When it comes to packaging, the bottle looks relatively good. The bottle has a medium length neck that features a nice bulge in the middle for easy pouring. But the whole package is topped with a cork and wood stopper.
As a unique whiskey at the party, Buffalo Trace has a full and sweet taste on its own. Its low-corn mash bill is unique, utilizing an amount of malted barley and rye, creating a spicy drink perfect for drinking in a cocktail or on the rocks.
With loads of sweetness, toffee and butterscotch, the bourbon has a great proof point of 90+. As a sipper, the quality of Buffalo Trace is miles better than many would expect.
Those seeking great value in bourbon should try this one. It is a great value and won't break the bank.
Conclusion
For many Bourbon fans out there, Buffalo Trace is not only their go-to daily drinker but also an absolute steal, especially for cocktails. In a Moscow Mule or an Old Fashioned, it works very well. Yearning for a top-notch taste? This whiskey is a sipper, though. Lots of caramel plus a very smooth finish of spice and oak are amazing.
Its affordability makes it one of the best all-around bourbons. And I can definitely understand why most people fancy it in this world of whiskey.
Overall, Buffalo Trace Straight Bourbon Whiskey is delicious and would make a great addition to your collection.