In our first article in this series, we give you our raw and unfiltered Wild Turkey 101 review. We will go over all the details so you can decide if this is the right purchase for you.
Background
Although it can trace its roots back to 1855, Wild Turkey 101 wasn't officially a whiskey until the 1940s.
The Austin Nichols Company, a grocery store that became a spirits company when the Prohibition Era ended was responsible for its creation.
Back then, the Wild Turkey brand competed with other alcohol bottled in bond, meaning they had to be bottled at 100 proof. Not to be outdone, Wild Turkey wanted to make their whiskey one better, hence the 101.
Throughout their history they have maintained the same quality by sticking to the same premium ingredients.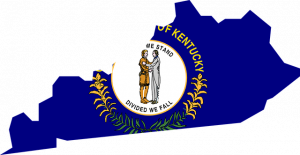 First off, they are still using water from the Kentucky river. This water is naturally filtered through limestone, which ensures that it is free from iron and other impurities.
Secondly, you can be sure that they never use genetically modified grain in their bourbon. They want it to be held to the highest standards, so you know it is always natural and non-GMO.
Over the years, they have racked up several prestigious awards for their bourbon.
The Bourbon
Wild Turkey 101 is a budget bourbon brand made by the Campari Group and Wild Turkey bottle distillery. Legendary master distiller Jimmy Russell has been making this high rye content spirit for over 60 years.
Its mashbill (or mash bill) consists of the following percentages: 75 corn, 13 rye, 12 malted barley.
This whiskey is a straight bourbon blended with 6, 7, and 8-year old bourbons aged six years in virgin white oak barrels with the deepest char. The result is alcohol with 50.5% ABV or 101 proof.
Wild Turkey 101 is both the high-proof version of their base bourbon and one of the most popular alcohol brands in the U.S.
Eye
Wild Turkey 101 whiskey comes in a gorgeous, dark copper color.
Nose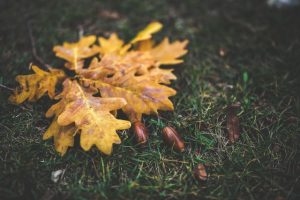 This high rye bourbon smells like a mix of corn and vanilla, with much old leather and oak, and hints of berry fruit notes and baking spices.
It first smells like sweet caramel, bourbon spice, nutmeg, and cinnamon. The vanilla is pronounced and brings some sweet cream with it.
A splash of water brings out the wood then lets it roll out next to the vanilla.
Taste
Wild Turkey 101's flavor profile is a mix of caramel sweetness, like a Werther's original, with a coffee hint. Then, you get tasting notes of sweet corn, red licorice, and vanilla.
You can also expect oaky notes and baking spices, tempered by a hint of blackberry, followed by some citrus, a slight grainy malt, and a bit of smoky ash that rounds out its undiluted flavor.
By adding some drops of water, you bring out the oak, with the corn also becoming more apparent.
One way you can taste it is with a dried cranberry to bring out more of the fruit: a mix of ripe apples and pears. However, by doing this, you will mute the flavors of caramel and baking spices.
If you taste it with a pecan, some citrus notes with pronounced allspice come out.
All in all, the Wild Turkey 101 is a very complex bourbon that is best enjoyed, tasted, and explored.
Feel
As you take it in, you get a full-bodied single barrel bourbon. You get a smooth and warm feel with a slight burn that is reminiscent of a great bourbon at this price.
Finish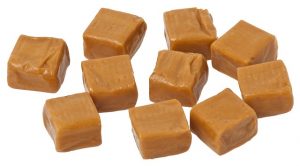 The 101 bourbon finish: long, dry, and lingering on the tongue. That brown sugar caramel initially dominates it, but it fades into a pleasant mix of wood, sweet grains, and dark fruit.
There is also oak and fine leather. The cranberry will shorten the finish, making it sweeter and more fruity with a hint of charred oak.
But if you taste it with a pecan, it lengthens the finish and adds more spices to it.
Wild Turkey 101 Review
You can undoubtedly count us as a fan of the Wild Turkey 101.
It is a balanced and robust whiskey that will never disappoint. The 101 bourbon is packed with flavor and is one of the most versatile bourbons you can get.
It is delicious on its own in the best whiskey glasses, can hold up on the rocks, and even in cocktails. It is one of the best sub-premium bourbons that is commercially available today.
To this day, they have consistently made the 101 Bourbon the same way and have resisted the urge to raise their barrel proof to maintain the high-quality bourbon generations have come to love.
This is the type of bourbon that you can sit with and nurse as it is a great sipping experience. You can spend time focusing on the various notes and flavors that it brings out the longer you taste it.
The Bottom Line
At its excellent price range, you will be hard-pressed to find a better bottle. Its bourbon flavors are complex with sweet oak, sweet vanilla, and other components.
While it may not be the absolute top shelf label kind of bottle, it is undoubtedly a great experience to have for the first time and longer, making it one of the best bourbon bottles you can buy at a great price.